on May 17th 2018, 10:49 pm
Message reputation : 100% (1 vote)
BASIC INFORMATION
Wrestling Name: Jack Ryland
Picture Base: Cody Rhodes
Current Nicknames: "American Made"
Height: 6'2''
Weight: 216lbs
Hometown: Atlanta, Georgia
CHARACTER INFORMATION
Disposition/Alignment: Choose from these options: Cowardly Heel 
Gimmick: Jack Ryland was born into wealth. His father is on the Forbes 100 wealthy Americans list, with investments made in several lucrative ventures. Jack decided to make his own stake in an up and coming property - pro wrestling. He realized that in order to get clout he would have to participate in the industry himself, so he enlisted the best trainers in America to prepare him for a bright future in the business. Once his training was finished, he learned fans were leaning towards Japanese strong style, so he and his wife Tina decided to join SSW to take part in the commodification of Japanese pro wrestling. 
RINGSIDE INFORMATION
Theme Music: 'Money' by Pink Floyd
Special Entrance [Optional]: TBD
MOTIVATIONS
What are your character's motivations for competing? The appropriation and commodification of Japanese strong style. 
Tendency to Cheat: Choose from these options: Often
IN-RING INFORMATION
Wrestling Debut [Optional]: When did your character first debut? 2014 
Favorite Match Types [Optional]: Tag matches (less work)
Least Favorite Match Types [Optional]: Hardcore (need to keep the face pretty)
Favorite Weapon: Brass knuckles
In-Ring Achievements [Optional]: 
Common Moves: Minimum ten (10)
1. Oklahoma Slam
2. Alabama Slam
3. Dropkick
4. Jumping Knee Drop
5. Crossbody (Flying, Diving, Springboard)
6. Reverse Suplex
7. Moonsault
8. Russian Legsweep
9. Hammerlock
10. Running Bulldog
Signature Moves: Minimum of two (2), maximum of five (5)
1. Oklahoma Stampede
2.
Southern DDT
(Flowing DDT)
3. Texas Piledriver
4.
All-American Spinebuster
(Spinning Spinebuster)
5. Texas Cloverleaf
Finishing Moves: Maximum three (3) and one (1) optional ultra-finisher (UF)
1.
Ryland Effect
(Rolling Cutter)
2.
Recession Kick
(Springboard Roundhouse Kick)
3.
American Deathlock
(Modified Reverse Figure-Four)
UF.
Western Lariat
(Lariat)
NOTES
Valet: Tina Ryland
Picbase: Brandi Rhodes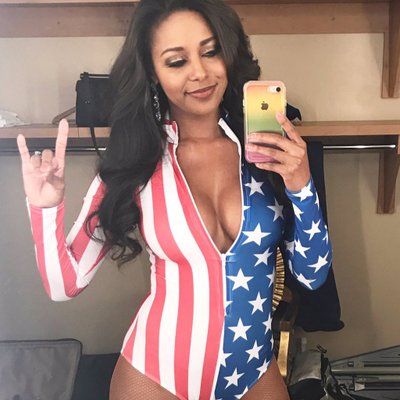 Tina Ryland is Jack's faithful wife. She's a former Ms. Georgia pageant winner and is currently on the reality show
Women of Sports
. She will not hesitate to do what she must to ensure her husband wins every match, even to go as far as to put her well-being on the line. She's just as crafty and business savvy as Jack.
on May 17th 2018, 10:59 pm
Jasmine has a twin sister! 

Honestly, "the appropriation and commodification of Japanese strong style" is the best motivation I've ever seen. This is gonna be great.
on May 17th 2018, 11:11 pm
Welcome to Strong Style Wrestling, Jack! You have been added to the Tres Comas Club faction and we hope that you enjoy your time with us! After our upcoming PPV event, Supremacy, we'll make sure to add you to the next card! Join our Discord if you would like to see the show live when it happens!
on May 17th 2018, 11:13 pm
Welcome to the Best in the Game~!
on May 18th 2018, 1:39 pm
Oh Yeah, you picked good, my friend. Welcome to SSW
_________________
"You're all prisoners. What you call sanity, it's just a prison in your minds that stops you from seeing that you're just tiny little cogs, in a giant absurd machine. Wake up! Why be a cog? Be free, like us. Just remember, smile. Oh! Time to go, but don't worry, we'll be back very soon. Hang onto your hats, folks, cause' you ain't seen nothing yet!"


--- Jerome Valeska.

on May 18th 2018, 4:37 pm
_________________

Permissions in this forum:
You
cannot
reply to topics in this forum