on April 23rd 2018, 1:19 am
★ SAKURA CORLEONE | THE YANDERE GODDESS ★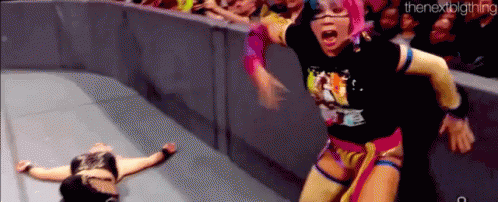 Wrestling Name | SAKURA CORLEONE
Current Nicknames | "The Yandere Goddess", "The One True Wife", "Mrs. Corleone", "Queen of Soulmate Style Wrestling"
Hometown | Los Angeles, California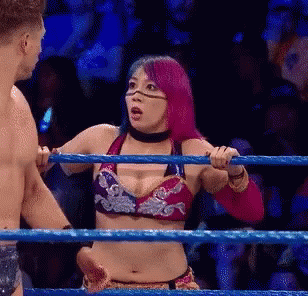 ★ CHARACTER INFORMATION ★
Disposition/Alignment: Heel
Sakura Corleone is full of smiles. She is a charming, quirky, excitable little angel whose passion for wrestling and ambitions to be the best are fueled mainly by her love for her better half, Cash. Her world revolves around her One True Pairing partner, and her desire to succeed with him tops even any accomplishment she can get as an individual. Sakura generally shows her sweet affection for him and talks about him with happiness in her eyes. She is shy and submissive around Cash, and follows whatever he tells her to.
But there is always two sides of the coin. Sakura's attitude changes like a flipped switch.  A happy and innocent lovestruck Sakura turns into your worst nightmare, a devil in human form, if you ever make the mistake of speaking ill of One True Pairing, or getting in their way. Sakura becomes a ruthless and cruel individual, and is described as a borderline psychopath when she speaks to her opponent.. She is cold and calculating, she is a quick-thinker and she isn't afraid of using others or hurting them if they got in the way of the OTP's happiness. She has the tendency to be morbid and violent, and she does all means to protect Cash and herself at any cost.
To Sakura, everyone else's lives and careers are worthless. Only One True Pairing matters.
"Grip!" by Every Little Thing (Singles)
"The One True Theme" by contRoVersy (with OTP)
Special Entrance: (Every Entrance is a Special Entrance when it's with Cash!)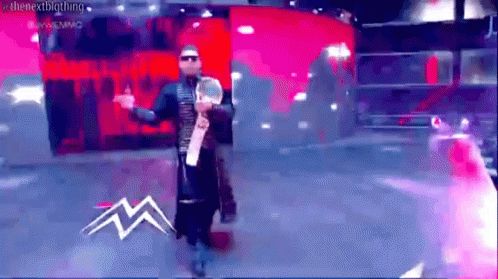 What are your character's motivations for competing? To protect Cash at all times. To make Cash happy always. To win Championships for the One True Pairing.
Tendency to Cheat: Sometimes. Sakura is an excellent fighter so she doesn't "usually" need to cheat. But all that is thrown out of the window if Sakura needs to help Cash win matches.. Also used as last resort when she thinks that she is in trouble if she doesn't do something unexpected, often referred to as her "Wildcard Move" -- which totally rarely happens.
1. Low Blow (Self Explanatory)
2. "RELEASE!" - Sakura hits an opponent's (or Cash's opponent) with a Kendo Stick or Baseball Bat while yelling "RELEASE!" (sometimes repeatedly). Preferrably to their faces.
3. Sakura's "Tools" - Sakura has specific tools that are hidden within her outfit for "insurance". These are small items like Brass Knuckles, a Box of Thumb Tacks, etc
4. Any other means to help OTP win. (Scratching an opponents eye/face, Rope choking, Cheap Shots, Weapon shots)
Favorite Match Types: Tag Team Matches. Submission Match. But Sakura is extra motivated when Cash is with her in the match, so it doesn't matter. She will win them all.
Least Favorite Match Types: Cage Matches. Matches that don't include her one true love Cash.
Favorite Weapon: Baseball Bat
In-Ring Achievements: N/A
1. CHERRY BOMB | Slingshot Sunset Flip Powerbomb
2. THE VOID | Running Leg Lariat
4. Headscissors Takedown into a Drop Kick
5. CASH CRASH | Spike Tilt A Whirl DDT
1. RAINBOW BRIDGE | Inverted Cloverleaf
2. DEAD END | Crucifix Driver
3. THE SIEGE | Christo;  Tilt-a-whirl Headscissors Armbar
UF. HAPPY END! / SAKURA'S ULTIMATE LOVE-LOVE SPLASH! 
| Double Jump Diving 450 Splash (Sakura sometimes blows a kiss to Cash -- if he's around -- before delivering the move to a laid out opponent)
This is Sakura's persona when she is hyped up and extra excited about her upcoming match. This is rare and only happens on Big Matches. Her tone changes, she wears a facepaint and she never speaks a word, but her smile is wider, she is crazier... and she is even more ruthless, more violent and more protective of Cash than normal.
on April 23rd 2018, 8:15 pm
Cassius has a blonde waifu over in the states, bimbo.

Enjoy your weeb stay.

Permissions in this forum:
You
cannot
reply to topics in this forum